Barely a week goes by without news of yet another data breach incident. Cyber-attacks are undeniably on the rise. In 2015 reportedly over half billion personal records were lost or stolen, there was ban increase in spear-phishing of 55% and a 35% rise in known ransomware*.
Talk Talk, LinkedIn and What's App have all made the headlines recently due to being hit by cyber-crime and thousands of other business have suffered lower profile attacks. No one is immune; businesses of all sizes are at risk.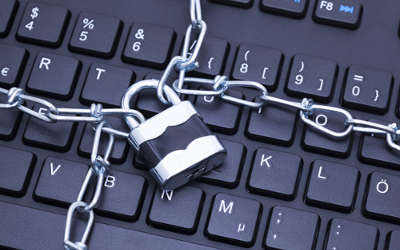 Claritas has pulled together a short guide for SME's to keeping your business secure.
Team Work
The most important thing when it comes to cyber security is collaboration. Strong IT teams coupled with supportive management are the most resilient to cyber-crime. Cyber security needs to be on the board meeting agenda and embraced by the whole company.
Be Prepared
When it comes to cyber security, we can learn a lot from the Boy Scout motto! Companies should always 'be prepared' for the worst. Back-up your data off site or install duplicate severs to help prevent the loss of data.
Update Systems and Software Regularly
Advanced Persistent Threats (APTs) are creating new vulnerabilities that are constantly being updated and take a long time to detect, making it more difficult for traditional defence methods to protect systems. It is therefore essential not to rely on old systems; hackers work all hours to work out ways of getting into companies' networks.
Staying ahead of the game with regular system and software upgrades is key.
Make an Inventory
Having an accurate record of all of your company's systems, software, endpoints and data is essential to ensure control over what is running where. It's impossible to secure your IT infrastructure when you don't know what you have. If anything is identified as surplus to requirements it is advisable to remove it to reduce any unnecessary risks.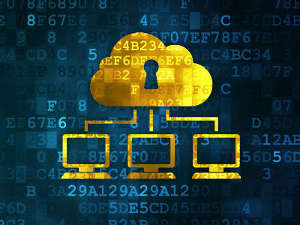 Invest Wisely in Defence Tools
Don't cut corners when it comes to your company's cyber security. 'You get what you pay for' could never be more relevant than when deciding which defence tools to purchase. Whilst many may seem expensive, the cost is nothing compared to average cost of a cyber breach, reportedly £36,000, and that doesn't take into consideration the loss of reputation and disruption to the business.
Ensure All Angles Are Covered
It's no longer sufficient to invest in a middle of the road firewall and think that your cyber security is covered. Perimeter, internet, email, mobile, all need to be protected.
With the threat landscape constantly shifting and evolving, the fight against cybercrime is never truly over. Organisations are under pressure to stay updated with the latest threats and must work nonstop to mitigate the risk they pose to their business.
Education is Essential
Even with the very best kit available, there are still a significant amount of threats entering business networks due to a lack of knowledge. There needs to be more investment in educating employees. A large number of security breaches are caused by human error so it is essential to communicate to employees the steps required to prevent your company becoming a victim.
Many of the most malicious recent attacks have come from external sources masquerading as insiders by using stolen or compromised credentials to steal valuable data. Companies must ensure all employees are aware of these risks. There are several new products on the market to help identify such scams. Claritas can advise independently which tools would best suit your business.
Ensure Users Change Their Passwords Regularly
A large number of hacks are due to weak passwords. Companies must encourage users to implement strong passwords and force them to be changed regularly by setting a limited password lifetime.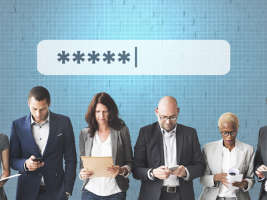 Engage a Security Professional and Work Together
An external pair of eyes will see things you won't and will help give you an objective perspective. A professional IT company, such as Claritas, has valuable experience and can offer independent advice on the best security solutions for your business. Their expertise will help you to quickly identify potential risks and they can also often negotiate the most competitive rates.
Carry Out a Security Checkup
Claritas partners with Check Point, the world's largest network cyber security vendor, to offer a full IT infrastructure security check. We produce a full report highlighting any vulnerabilities in the system and offer solutions to help to resolve the identified weaknesses.
For more information on any of the points raised above, please contact Andrea Olsen on 0330 333 88 33 or at andrea.olsen@claritas-solutions.com.
*Symantec Internet Security Threat Report 2016