IT Technical Support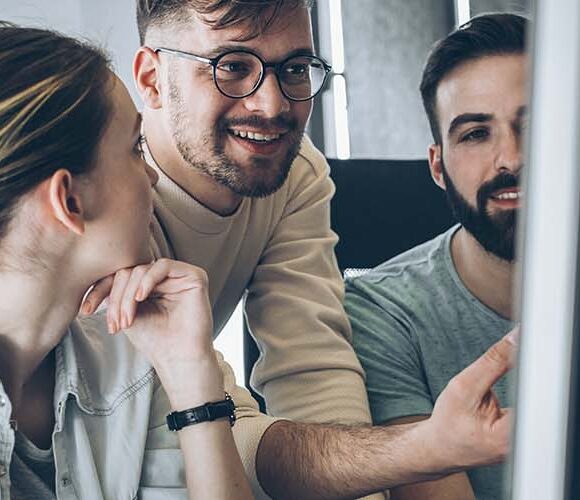 Outsourcing Your IT Technical Support
Partnering with an IT managed service provider for the first time, or moving to a new provider, can be a daunting process, but we are here to make it as easy as possible for you. If you are looking for a team of technical experts to outsource your IT to, so you can focus on your core business, then we can provide a range of options that fit around your organisation.
We spend time getting to know you and your business, carrying out an IT Systems Review and building a bespoke solution around your specific IT needs. We can take complete responsibility for your IT and systems, including resolving issues via our UK helpdesk, automated remote monitoring of your IT infrastructure, and if required on-site support and maintenance.
Our automation tools provide us with complete monitoring and management of your servers and systems, enabling us to perform automated health-checks and patching, which reduce the risk of errors and mean any network issues can be fixed before you're even aware of them. We are passionate about researching and testing the newest tech available from the ever growing, extensive range of IT manufacturers and vendors. We take an independent, unbiased approach working together with you to create collaborative solutions to introduce the very latest in cyber security services. We will share our knowledge with your teams and help to educate them on cyber threats as well as giving you access to our 50+ team of technical experts.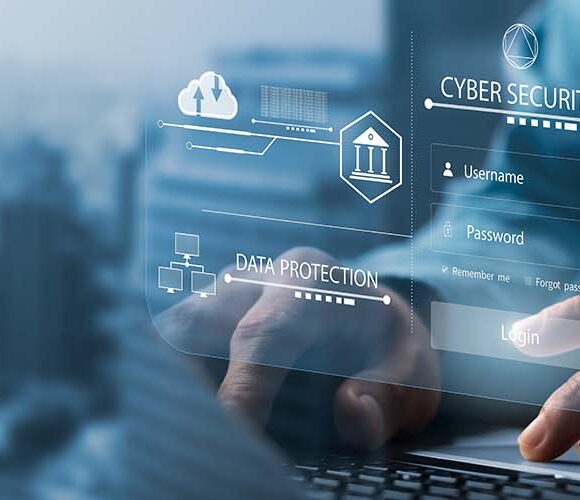 Security is one of our key considerations
With our proactive approach, we will ensure that we understand your business, becoming part of your team whilst providing appropriate and valuable advice and recommendations. We have supported over 100+ IT customers with their IT systems, are passionate about sharing our knowledge and pride ourselves on talking in plain English, making communication less complex.
Our local, UK based helpdesk team are on hand to solve any of your IT problems, from password resets to server outages. We take security very seriously when looking after your IT and we can implement and manage everything, from endpoint management to enhanced email security. We ensure that business continuity is maintained no matter what may come your way - from an increasing remote workforce to ever evolving cyber threats, data loss to disaster recovery - we minimise your downtime. We tailor to your specific needs, as no two business requirements are the same – we pride ourselves on developing a partnership that delivers your business objectives for years to come. We have national coverage from our head office based in Wetherby to Alderley Park, Greater Manchester & London.
Off-Site/Remote Support
Telephone Support – users call our dedicated helpline to receive help or instructions and resolve issues themselves.
Online/Virtual Support – this is where control of the device experiencing issues is given over to our support team, usually via downloaded software. This type of support requires permission from the customer, as the screen and computer files will be visible to the provider's support technician who will remote onto the machine.
On-Site Support
On-site IT support involves one of our technicians being on a customer site, providing help to their staff as required. On-site support can come in a few forms, you can have one of our in-house team based internally to provide support, or specific times/days at the business' premises or as and when needed with contracted hours.
With over 100 clients outsourcing IT Services to us over the years, we provide IT Support for Government, Healthcare, Education, Not for Profit organisations, Manufacturing, Legal and Finance and many other sectors.
Benefits
Reduced Overheads
Claritas IT technical support allows organisations to reduce costs significantly. By partnering with us, you can avoid the expenses associated with hiring and training an in-house support team, purchasing and maintaining hardware and software, and managing infrastructure. Claritas offers flexible pricing models, allowing you to scale support services according to your needs and budget.
Improve Efficiencies
Claritas allows you to focus on your core business activities and strategic initiatives by providing technical support to free up your internal resources. Your employees can concentrate on their primary responsibilities, enhancing productivity and driving innovation. By offloading IT support tasks to Claritas, you can streamline operations and allocate resources to areas that directly contribute to your organisation's growth and success.
Scalability and Flexibility
IT support needs can vary over time, especially during periods of growth, expansion, or specific projects. Claritas provides the flexibility to scale support services based on your evolving requirements. We can quickly adjust the support team size, resources, and service levels to align with your changing needs, ensuring that you receive the right level of support at all times.
Expertise and Experience
Claritas IT support specialises in delivering technical support services. Our team consists of highly skilled IT professionals with expertise in various technologies and systems. Organisations have access to a pool of specialised resources who are knowledgeable and experienced in handling different issues and ensures your IT infrastructure is in capable hands with support provided efficiently and effectively.
Proactive Monitoring and Issue Resolution
Claritas can provide proactive monitoring tools and processes to identify and address potential issues before they impact your operations. We can continuously monitor your IT infrastructure, detect anomalies, and proactively resolve problems to minimise downtime and disruptions. This proactive approach helps prevent issues from escalating and ensures the smooth functioning of your IT environment.
Access to Latest Technologies and Best Practices
Our experts stay updated with the latest technologies, trends, and best practices in the industry. You can leverage their knowledge and access cutting-edge tools and solutions that may otherwise be challenging to acquire or implement in-house. This allows you to stay ahead of the curve, improve IT performance, and adopt industry-leading practices to optimise your IT operations.