Accreditations
ACCREDITATIONS
Testament to our unwavering commitment to excellence
We hold the highest levels of accreditations to ensure that we can provide our clients with a high quality of service. We hold 27001 ISO certification and have accreditations with partners including CISCO, VMWare and Microsoft so you can be confident that our services always meet your expectations. We have been awarded government frameworks to work within the public sector, police force and central Government.
Our certifications and accreditations provide you with the peace of mind that you're working with a trusted, compliant and recognised technology partner. We are constantly evaluating and improving our processes to meet established standards to continually deliver greater efficiency, productivity, and quality, which can benefit the organisation as a whole. We also hold Cyber Essentials and Cyber Essentials Plus accreditations.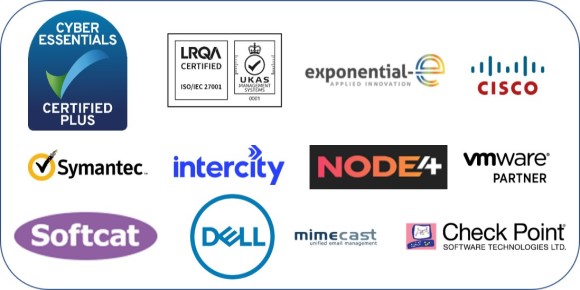 Our Accreditations
Claritas are committed to maintaining very high levels of information security. To help us achieve this goal, we have various accreditations to demonstrate our commitment to information security and certify that the company possesses the facilities, people, processes and systems to provide secure services to its clients per the ISO standards.
As part of our Content Security policy and wider IT Health Check (ITHC) we perform cross site scripting. We are also in the process of securing our Cloud Security Alliance (ASC) star level one. We have for a number of years worked with Government agencies to compile with the Critical National Infrastructure (CNI).