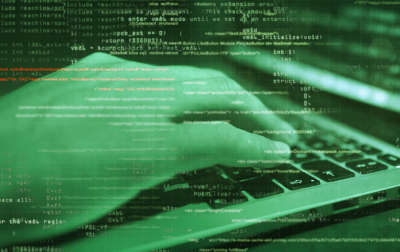 The internet is an incredible resource for children, allowing them to connect, communicate, research and be creative in many ways. However children need guidance and protection when it comes to using the internet to ensure they are using it safely, legally and appropriately.
In an age where children have access to an endless number of apps and websites, it is imperative that parents teach their children how to make suitable use of the internet and avoid its potential dangers.
Claritas Solutions has 20 years' experience in I.T. and cyber security solutions so has used its expertise to pull together these tips to help keep your children safe online:
Monitor children's online activities
There are a number of ways parents can help protect their children online, including using parental controls with filters that can block certain sites and content. Software is also available that can highlight what websites your children are visiting. We strongly advise using these tools. You can get more information about setting up controls on different devices from the UK Safer Internet Centre and mobile providers.
Set up request games and contacts features
Adjust the setting on your child's devices to ensure they cannot access apps and games without your permission. This can help you control the safety of your child's activities, it can determine whether the material is age appropriate whilst also keeping you up to date with any service, email, game or website they are intending to use.
Turn off app installation and purchasing on devices
Young people's privacy and enjoyment online can sometimes be affected by advertising and marketing schemes, which can also mean inadvertently spending money online. Our advice is to passcode protect the Installing Apps function on smartphones and tablets and restrict in-app purchases.
Check age restrictions
Familiarise yourself with the age ratings for games and apps as they can help to indicate the level and suitability of the content. Age restrictions have been set on various games, websites and social media channels for a reason. We advise that age guidelines are followed. In addition, online reviews from other parents may be helpful, if available.
Teach your child to be careful who they trust online
When your child is ready for social media make sure that only friends can see their profiles, and explain the risks of engaging with people they don't know. Children should be taught that people who want to be their friend or follow them online may not be who they seem to be, and may present a danger. Children should be encouraged to chat online to real world friends and family only. Regularly reviewing lists of friends and removing unwanted contacts is a useful step.
Restrict the hours that children can use the internet
By limiting the time children spend online you can make sure you are around to monitor their usage. This also has the added benefit that it is healthier to restrict how much time children spend looking at screens.
Discuss the limits of sharing personal information
It is important that children are aware that many websites and apps allow anybody to access the information that they have posted. Children should be taught that when using the internet, it is important to keep personal information safe and not share it with strangers. That includes anything that identifies the child, the family, the school, telephone numbers, address, birthdays and family photos. Turning off the camera in games that are accessed over the internet is also advisable.
Keep the lines of communication open
Talk to your child about what they're doing online and discuss the importance of reporting inappropriate conversations, messages, images and behaviours. Encourage them to tell you or another trusted adult if anyone is pestering or bullying them online to enable you to intervene as quickly as possible. Parents should inform the police and the child's school if any inappropriate activity is suspected.
Keep up with the latest IT & Tech news by following our social channels.