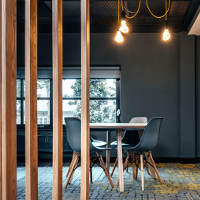 Recognition for Claritas' New Offices
Update: public voting is now open: Click here to vote for us!.
We are very excited to announce that or new Wetherby office has been shortlisted for the Inspired Spaces North 2018 award created by Prolific North.
Our brand new office has claimed a spot in the top 22 of what the judges are calling "the region's most inspiring workspaces".
Now in its third year, Inspired Spaces North celebrates the best and most inspiring work environments in the top half of the country.