This month we speak with one of our 1st Line Technical Consultants, Chris Simpson, on his experience, his role at Claritas and what advice he'd give to those looking to get into the industry.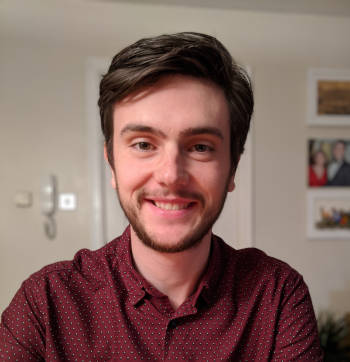 Name and job title
Chris Simpson, 1st Line Technical Consultant.
Tell us about your role at Claritas
I'm the first point of contact for our customers nationwide. When they have a problem; I provide the solution, or pass it to the member of our technical team best equipped with the knowledge and experience to do so.
What prior experience do you have?
This is my first job in the IT industry! Before this, I worked at Leeds Bradford Airport for a car rental company.
During the COVID-19 pandemic, I made the most of my time on furlough to re-train. I achieved CompTIA A+, which made changing over to a technical career a smooth transition.
What would a normal day consist of?
I have the privilege of working with all clients, so get to work on a wide variety of tickets and projects. We are a reactive support desk, so every day is different, and it's impossible to know what tomorrow brings. Although, away from the desk, I do have a few projects that I'm working on in the background that I can implement over a longer time frame. It's nice to always have something to be getting on.
What is the thing you love most about your job?
I have the complete support of my team to run with whatever I want. I'm learning so much by digging into some of the more difficult tickets and knowing that when I get stuck, I have a full team ready to help me identify the next step.
Do you have any advice to give to others looking at a similar career?
Make the leap into the industry. Once you're in, get your head down, study for certifications and listen to your colleague's projects. You learn so much through osmosis, just working alongside other professionals will have a considerable impact on your learning and development.
What do you enjoy doing when not at work?
I like to paint miniature plastic models. I'm definitely in a learning phase at the moment though, so I'm not entirely confident enough to show anyone anything just yet!