Here at Claritas, we like to shine our spotlight on the fantastic staff we have, exploring their roles, their previous experience and also who they are as a person – including their likes and dislikes on everything from food to travel!
The latest member of staff we've spoken to is Product Manager, Jayne Jones. Today, we learn more about her role at Claritas and her main focus within her job.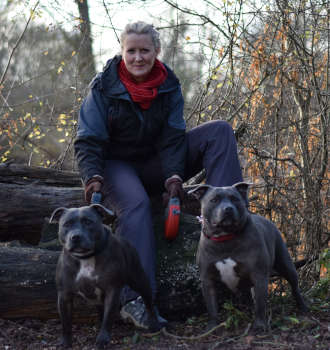 Tell us about your role at Claritas
I am a Product Manager for new software produced by our amazing development team at Claritas. I work with customers to find out what they want from a new product and work with the developers to transform that requirement into functional and user-friendly software.
My main focus is Digital Symphony, a case management, CRM and general all-in-one solution that will make any organisation more effective and efficient. I use my experience in business improvement to ensure that everything we produce can support improvements in any business, which is what I love about my role. My aim is to help produce a system that people are happy to use, not one that is mostly okay and has to be tweaked from its purpose to be used in different settings.
What prior experience do you have?
Before working for Claritas I spent five years as a consultant working with many different companies and charities in different roles. The diverse contracts I had included using my 'lean' skills to find efficiency savings for a global lighting manufacturer and setting up new working practices with business owners and our county NHS for a multi-agency project supported by NHS England. I have coached business owners to support organisational recovery and worked with staff and management on their personal development to drive profitability. I also project managed a large software implementation for a national charity.
In the years leading up to 'going it alone' I worked in local government, housing and Policing as an I.T. specialist in databases and applications, and later as a business improvement officer. My breadth of experience across many private and governmental organisations, and the type of work I have undertaken, has enabled me to have a keen insight into how organisations can get the best out of their business processes and I.T. solutions, and that helps me to understand how we can build more user friendly systems. The ability to really understand system usability is the skillset I am proud to bring to Claritas.
What do you enjoy doing when you're not in work?
My passion is writing, and I have written two books and have my mind on others. If I am not writing, I love investigating things and have a passion for health and wellness and do lots of online courses in herbalism and other natural therapies.
I love the outdoors, keeping my garden in good shape and growing interesting plants, herbs and trees. My two dogs take up a lot of my time, and anyone with Staffies will know how much attention they need.
If you had to choose, what would be your last meal?
I am not really interested in food as a pleasure (weird I know), so I would literally be happy with anything my husband cooks. Some of his meals are amazing, others can only be described as 'beige', but he's good at all of it and that makes all the difference to me!
Tell us about your favourite countries to visit
I am a real England lover and although I have travelled to a few countries and loved them, there isn't another country I would rather be in. I have done beach holidays and city breaks and they are great, but transport me to a different part of England and I will be at my most peaceful – especially if it's green.
Thanks for talking to us Jayne! It's been great getting to know about your work here for us and your passions outside of work, too.