For this edition of Claritas Spotlight we're shining it on our 2nd Line Technical Consultant, Jordan – discussing his career and the decisions which led him into I.T., as well as his love for football!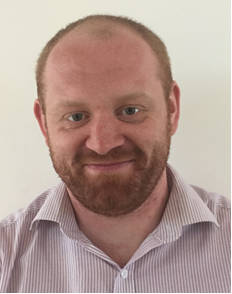 What made you decide to go into I.T.?
It was a bit of a whim really, I always enjoyed graphic designing as a kid, then when I went through school the "I.T." curriculum wasn't really anything that appealed to me. I left school and didn't really know what I wanted to do, I'd wasted most of school playing football all the time!
My friend had attended a college course called Zenos whilst I was at Sixth Form. He highly recommended it, so I went to have a look, completed the 6 month course, attaining Microsoft qualifications and various others and never looked back.
I went straight into a job at 18 from college and have worked in I.T. ever since.
What is your career background?
Around six of my eight years working in I.T. have been primarily spent as a managed service engineer in education; managing school networks and hardware. Following these years, I went in to a helpdesk environment for the public sector for a couple of years before joining Claritas.
What is your role at Claritas?
2nd Line Technical Consultant
When did you start at Claritas?
I started at Claritas in May 2017
What do you enjoy about working in I.T.?
The thing I find most enjoyable about I.T. is how the day to day tasks vary so much. This way, you never get bored of doing the same things over and over again.
What advice do you have for anyone thinking about a career in I.T.?
The same advice for any other career, you will only get out of it, what you put in to it!
What do you like to do in your free time?
Football, football, football! Well, up until 6 months ago when I ruptured my ACL! I also play crown green bowls and have done for 12/13 years and have represented the city of Leeds in doing so.