Blog

/
Global AI Summit on 1 & 2 November 23 at Bletchley Park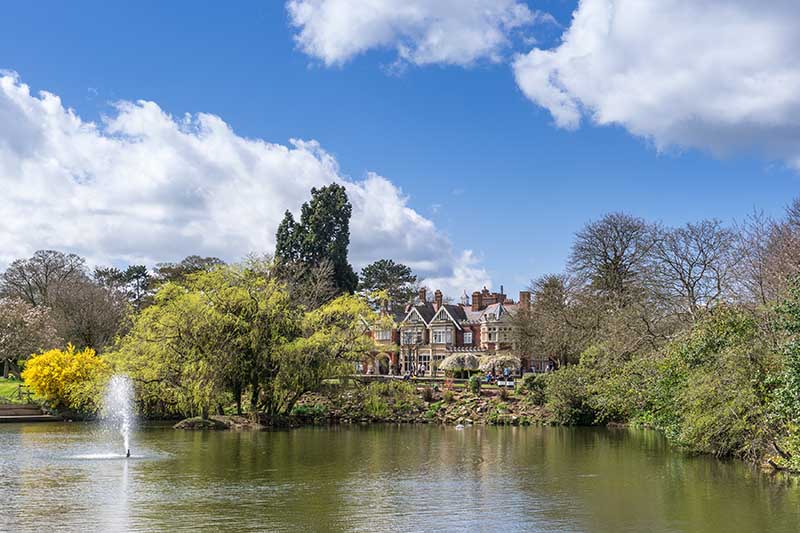 In a move that underscores its commitment to the advancement of artificial intelligence (AI) and cyber security, the United Kingdom is set to host a prestigious global AI summit. This event will be held at Bletchley Park, a historic location renowned for its role in World War Two codebreaking, where the brilliant mathematician Alan Turing famously cracked the Enigma code.
Scheduled for 1st and 2nd November, the summit will bring together an eclectic mix of technology industry leaders, government officials, and academic experts. Their primary focus will be a comprehensive discussion of the multifaceted risks associated with AI and, more importantly, strategies to mitigate these risks effectively.
Among the myriad of topics expected to be covered, there will be a keen emphasis on countering the misuse of AI for propagating misinformation during elections and the ethical implications of AI technology in the context of warfare.
Prime Minister Rishi Sunak, who is actively positioning the UK as a global leader in safeguarding the responsible development of AI technology, expressed his enthusiasm for the event. He stated, "The UK has long been home to the transformative technologies of the future, so there is no better place to host the first-ever global AI safety summit than at Bletchley Park. To fully embrace the extraordinary opportunities of artificial intelligence, we must grasp and address the risks to ensure its safe evolution in the years ahead."
This pivotal summit was initially announced in June, following discussions between Prime Minister Sunak and U.S. President Joe Biden in Washington. The UK's ambition is to establish itself as both the intellectual and geographical epicenter of AI regulation. Governments worldwide are grappling with the challenge of balancing AI innovation with necessary regulatory controls to mitigate potential negative consequences.
To spearhead the preparations for this landmark event, the UK has appointed tech entrepreneur and AI expert Matt Clifford along with Jonathan Black, a former senior diplomat and deputy national security adviser. Rather than establishing a dedicated regulatory body for AI, the UK has opted for a nuanced approach, splitting regulatory responsibilities among existing bodies responsible for competition, human rights, and health and safety.
This initiative aligns with the broader international sentiment, as the leaders of the Group of Seven (G7) economies have called for the establishment of standards to ensure trustworthy AI. They have also proposed the creation of a ministerial forum known as the Hiroshima AI process to address AI-related challenges collectively. In the ever-evolving landscape of AI, such collaborative efforts and strategic summits are essential to navigate the intricate web of AI ethics, safety, and regulation.