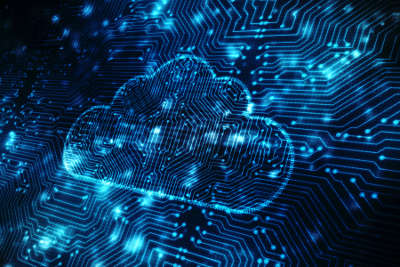 With the recent Ransomware attacks on the NHS and 150 organisations worldwide, how confident are you that your business will bounce back in the event of a cyber-attack or lost data? Do you have a solid Disaster Recovery (DR) strategy in place or could you benefit from tailored help?
In a recent survey of 6,000 IT professionals by the Ponemon Institute, 86% claimed their company had one or more incidents causing downtime in the past 12 months. Typical downtime was 2.2 days costing an average of $366,363. And it's not just the cost, significant damage to reputation is also a major cause of concern. It's no wonder 81% of smaller businesses suffering such an attack close their doors within three years.
Businesses of all sizes are increasingly reliant on the data stored on their servers. 1 in 5 UK businesses has been hit by cyber-attack, a recent survey by The British Chamber of Commerce has revealed. Loss or corruption of business data can also occur from a number of other reasons including failure or damage to hardware or human error. Having a solid and reliable Disaster Recovery plan in place and ready to go the moment disaster strikes is your best defence mechanism.
Disaster Recovery planning is now more important than ever and presents a challenge for many organisations. The substantial cost, required preparation and question marks over accountability are some of the reasons why a DR strategy is often neglected by businesses. All businesses need a robust response plan in place to ensure business operations are not severely impacted if disaster strikes. Without one it could jeopardise your company's I.T. infrastructure and incur costly downtime. It's time to stop putting it off and take action!
Claritas Solutions has pulled together ten important steps to effective Data Recovery to help your business prepare for the worst:
Get planning.

In the event of an attack, the key to getting your business back up and running as quickly as possible, is a sound recovery plan. Your Disaster Recovery plan should outline your company's critical data and applications, how your data would be recovered and the recovery time

Back-up your files.

It is imperative your business takes time to regularly back up all files whether this is an hourly, daily or weekly basis

Make copies.

We recommend multiple copies of your critical data. To truly have DR and data protection, you need to make sure that the replicated copies of data reside at a different geographical location from the production data to protect against scenarios such as power outages and natural disasters

Consider secure UK cloud hosting.

Storing your data off premise in a highly secure environment gives you the assurance that your data is in the safest place possible if disaster strikes. The cloud allows flexibility in the amount of data you can back up and is cost effective as you do not have to buy large pieces of hardware, you just pay for the cloud storage you require at that time. Claritas' UK cloud guarantees 100% uptime and that your data will not leave the country, is controlled by you and can only be accessed by you

Clarify your Recovery Point Objective (RPO).

The RPO refers to how often the system is taking a backup of the data. This is important as the RPO represents the amount of data that could potentially be lost as a result of a cyber-attack. For example, an RPO of 8 hours would backup three times a day. In the event of cyber-attack your business could potentially lose the last 8 hours' worth of data

Define your Recovery Time Objective (RTO).

This refers to the amount of time it takes to recover data following a disruption. For businesses using tapes, RTOs can be in days or even weeks depending on the logistics of locating and rebuilding the tapes. The RTO refers to the amount of time it takes before users can access and use their systems and applications following a disruption. This needs to be defined within your DR plan

Disaster Recovery Testing.

You should make time to regularly check that your company's DR plan is up to date and working effectively. Testing enables your business to prepare for the worst case scenario and helps employees know exactly how to react

Move quickly.

If you haven't already got a DR plan in place, act now! You don't have to do it all at once but make a start as soon as you can as you never know when disaster could strike! The cloud has really become a great way to implement quick, efficient, and reliable DR and data protection for your applications. Disaster Recovery as a Service (DRaaS) solutions can be implemented quickly and you can start with your most critical applications and data and add to it over time

Call the experts.

Disaster recovery can be a successful, reliable and less painful process if you incorporate an expert I.T. company such as Claritas Solutions. We can help you manage your DR from applying the right policies and determining effective UK based back-up locations right through to monitoring and alerting you to potential issues

Contact Claritas Solutions today!

To help protect your organisation against error, failure or breach call us on 0330 333 88 33 or email us at contact@claritas-solutions.com