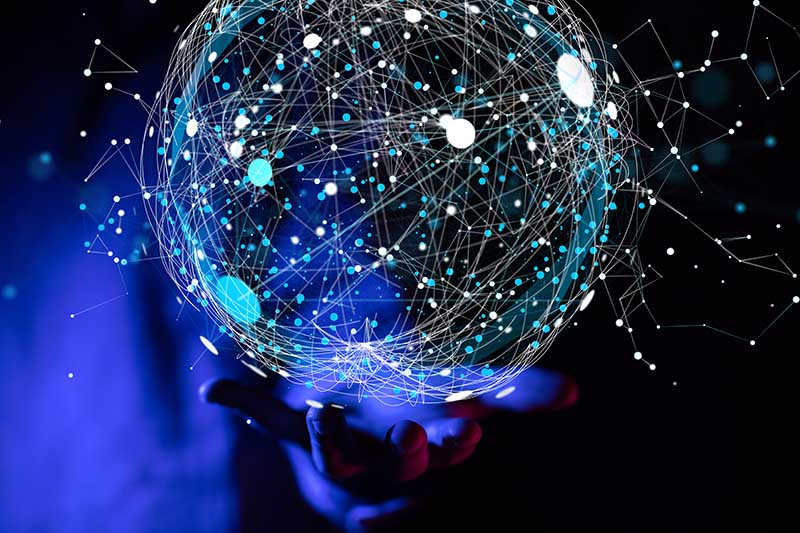 Summary
Technology is no longer just a tool to support operations
One of the primary reasons IT strategies often fall short is the glaring disconnect between IT departments and the broader business objectives
Another significant hurdle in creating effective IT strategies is the challenge of aligning them with the organisation's overarching goals
IT departments are constantly bombarded with requests for new projects and initiatives. This leads to a prioritisation predicament
IT departments often struggle to convey the value they bring to the organisation and how their initiatives directly support business goals
To address these issues and unlock the full potential of IT, organisations must prioritise alignment, collaboration, and communication
Introduction
In today's rapidly evolving business landscape, technology is no longer just a tool to support operations; it's the very backbone of success. Yet, despite its pivotal role, many organisations struggle to harness the full potential of their IT resources. According to the Management and Governance Diagnostic (MGD), a staggering 74.6% of organisations admit that their IT strategy process is ineffective. In this blog, we'll delve into the core reasons behind this alarming statistic, exploring the disconnect between IT and business objectives, the challenge of aligning IT strategies, and the pervasive issue of prioritisation within IT departments.
The IT-Business Disconnect
One of the primary reasons IT strategies often fall short is the glaring disconnect between IT departments and the broader business objectives. Technology has become so deeply embedded in every aspect of modern business that IT should be seamlessly aligned with organisational goals. However, this alignment is often elusive.
Many IT departments operate in silos, focusing primarily on technical aspects without a deep understanding of the company's overarching objectives. They may develop strategies based on the latest tech trends rather than aligning with the core needs of the business. This lack of alignment can lead to 23.6% of CXOs feeling that their goals are unsupported by IT.
For IT to effectively support business goals, a fundamental shift in mindset is required. IT professionals must see themselves as strategic partners in the company's success, not just as the tech support team. This involves fostering a culture of collaboration and ensuring that IT leaders have a seat at the table when key business decisions are made.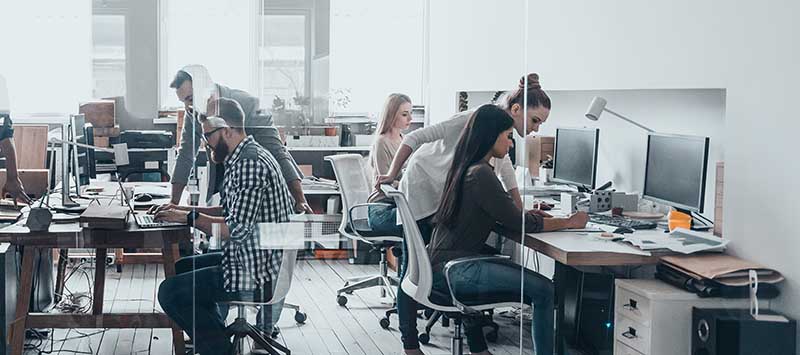 The Alignment Challenge
Another significant hurdle in creating effective IT strategies is the challenge of aligning them with the organisation's overarching goals. Many organisations have fragmented IT strategies that are developed in isolation from the broader business strategy. This lack of alignment can lead to a host of problems, including wasted resources, missed opportunities, and strategic misdirection.
To overcome this challenge, IT leaders must proactively seek alignment with the organisation's strategic goals. This means engaging in ongoing conversations with business leaders, understanding their needs, and tailoring IT strategies accordingly. IT departments should also prioritise projects that directly contribute to the achievement of key business objectives.
Moreover, the alignment challenge extends beyond the initial strategy development phase. It requires continuous monitoring and adjustment to ensure that IT initiatives remain in sync with evolving business priorities. Regular communication between IT and business leaders is essential to maintain alignment over time.

The Prioritisation Predicament
In the fast-paced world of technology, IT departments are constantly bombarded with requests for new projects and initiatives. This leads to a prioritisation predicament, as IT teams often struggle to determine which projects should take precedence. As a result, important initiatives may be delayed or overlooked, hindering the organisation's ability to achieve its strategic goals.
The prioritisation issue is compounded by limited resources, budget constraints, and conflicting demands from various stakeholders. Without a clear framework for evaluating and prioritising projects, IT departments can easily become overwhelmed, leading to inefficiency and frustration.
To address this challenge, IT organisations should implement a structured approach to project prioritisation. This involves defining clear criteria for evaluating projects, such as their potential impact on business goals, cost, and resource requirements. Projects that align most closely with the organisation's strategic objectives should receive the highest priority.
Additionally, IT leaders should regularly review and update project priorities to adapt to changing circumstances and evolving business needs. This dynamic approach ensures that IT resources are allocated where they can have the most significant impact.
The Role of Effective Communication
A critical factor contributing to the ineffectiveness of IT strategies is the lack of effective communication between IT and other departments. IT departments often struggle to convey the value they bring to the organisation and how their initiatives directly support business goals. This communication gap can lead to a perception that IT operates in isolation and fails to meet the needs of the business.
To bridge this gap, IT leaders must prioritise clear and transparent communication. They should articulate the strategic importance of IT initiatives in ways that resonate with business leaders. This means translating technical jargon into business language and demonstrating how IT investments can drive revenue growth, cost savings, and improved customer experiences.
Furthermore, fostering collaboration between IT and other departments is essential for effective communication. Cross-functional teams that include both IT and business representatives can help ensure that IT strategies are developed with a holistic understanding of the organisation's needs.
In Conclusion
In an era where technology is the linchpin of business success, the ineffectiveness of IT strategies is a significant concern. The disconnect between IT and business objectives, alignment challenges, prioritisation issues, and communication gaps are among the primary reasons.
To address these issues and unlock the full potential of IT, organisations must prioritise alignment, collaboration, and communication. IT departments must shift their mindset from being technology providers to strategic partners in the business's success. Effective project prioritisation and ongoing alignment with business goals are crucial for ensuring that IT strategies remain relevant and impactful.
It's time for organisations to recognise that IT is not just a support function but a driver of innovation and growth. By addressing the challenges and fostering a culture of collaboration, businesses can harness the true power of technology to achieve their strategic objectives and stay ahead in today's competitive landscape.
Why not talk to us about how we can help you develop an IT strategy to drive innovation and growth in your business while ensuring the best possible fit for your needs.