When you think of Britain you think of a country which, for the most part, is technologically savvy. After all, some of the world's biggest tech companies have major offices here and London is often seen as a European hub for tech talent.
Like every nation however, the UK has areas to improve on. Although it's within reason to say that when it comes to the digital side of things we're okay, good even, there are certainly those who are better, and in fact, we are lagging behind many other countries.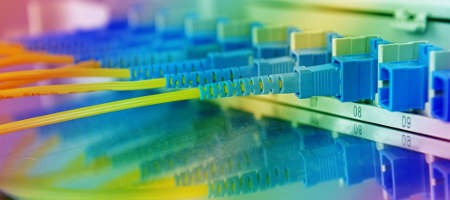 'OK' or 'good' may be the problem. If Britain's digital economy had a school report, it would read "good but could do better" or "room for improvement". That's according to industry body, techUK, which has explained that Britain's digital infrastructure is 'good' but not 'great'.
When assessing the fastest internet speeds by country, the UK doesn't even make the top 20, sitting in a not so flattering 23rd position. Once again, highlighting the fact there is certainly room for improvement.
London particularly suffers from sub-standard broadband and 4G speeds which are threatening its success and international competitiveness, a London Assembly Regeneration Committee investigation concluded.
The UK's mediocre capabilities for digital connectivity could be detrimental in years to come, which is why ministers have been encouraged to work more closely with the industry, local authorities and Ofcom to deliver "world-class digital connectivity".
Digital connectivity has been referred to as Great Britain's 4th utility, however we are often cited as being behind when it comes to broadband and mobile network coverage. The Government has set out a strategy which plans to combat the shortfall in national connectivity, build world-class digital infrastructure for the UK, and make the UK one of the world's digital leaders by 2020.
Julian David, Chief Executive of techUK, explained: "As the UK looks to reposition itself as Global Britain, improving digital infrastructure will incentivise the investment and innovation necessary to raise productivity and deliver economic growth for the whole country."
What impact would this have?
If improvements are not made to connectivity, it is believed to be a deal-breaker for some companies who may potentially plough resources into the UK in a post-Brexit world
According to techUK, world class connectivity underpins the transformation of almost every sector of the UK economy, from policing and farming to businesses engaged in "advanced and multinational manufacturing value chains"
The change would bring about a more dynamic environment for ultrafast broadband and wireless networks
The embracing of advancements in connectivity would prepare Britain for more advanced technology as we move into a new decade, throughout 2020 and onward.